BREATHLESS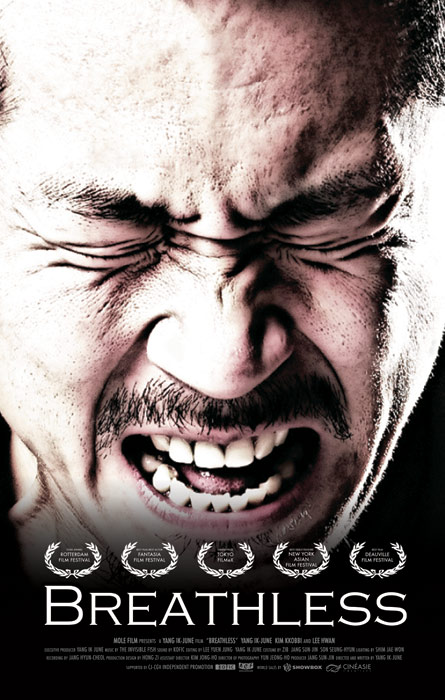 Friday, March 4th, 16:00, Cinémathèque Québécoise
YANG Ik-June, Korea, 2009, 130min, Korean with English subtitles

Synopsis
After witnessing the deaths of his mother and sister as a child, Sang-hoon has grown up in anger, bearing hatred towards his father. The shadow of this past overrules his present. Sang-hoon, now a merciless debt collector regularly beats his father.
One day he meets high school girl Yeon-hee who is experiencing a similarly tough life after her mother's death four years ago at the hands of local gangsters. Without realizing how their lives may be connected, Sang-hoon and Yeon-hee form a friendship of sorts. Sang-hoon slowly discovers that perhaps he too can change and affect the lives of those around him for the better.

Bio
Graduated from the Department of Entertainment & Acting, Kongju Communication Arts College. He began a career as director with his short film, "Always Behind You"(2005), which premiered and was awarded at the Seoul Independent Film Festival 2005 and then was presented at various film festivals. His first feature film, Breathless (2008) was selected to receive funding from the 2008 Asian Cinema Fund.