YONA YONA PENGUIN
DIRECTED BY RINTARO, JAPAN/FRANCE 2009
Animation/Adventure/Family – 87 min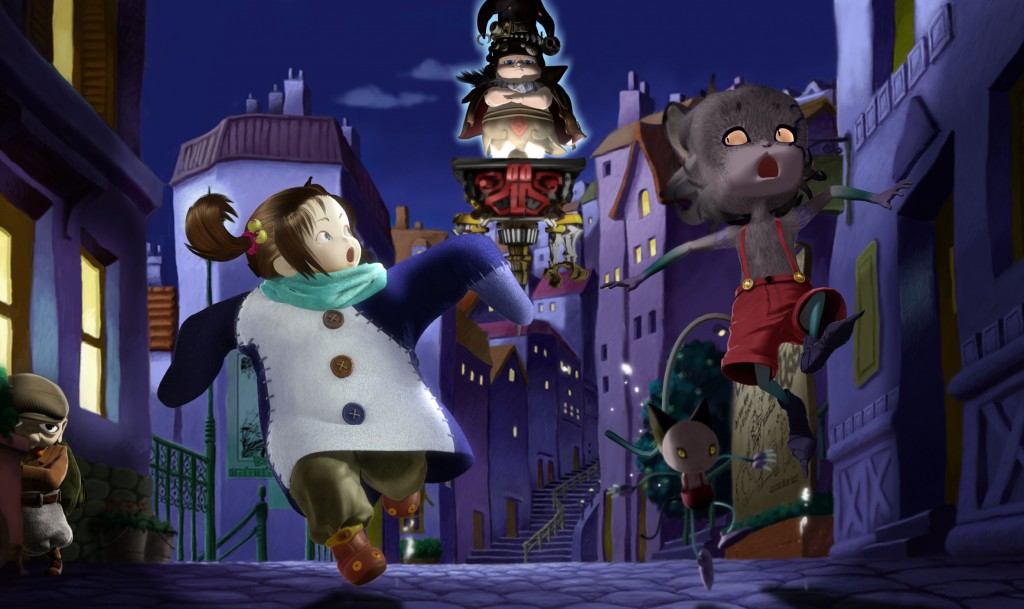 Every night, a young girl named Coco walks around the town, dressed in a special penguin costume given to her by her late father. Believing in what her father told her, she expects that it will enable her to fly someday. One night, Coco is invited to a mysterious subterranean world. Arriving at a village, she meets a goblin boy named Chaley. He mistakes her for the Valiant Flightless Bird of Legend and enlists her help to save the goblins from the evil Emperor of Darkness. Although she knows she is not the legendary hero, Coco decides to help Chaley and her new friends.
Chaque nuit, une petite fille, Coco, marche dans la ville habillée d'un costume spécial de pingouin offert par son défunt père. Croyant ce que son père lui avait dit, elle s'attend à pouvoir voler un jour. Une nuit, Coco est invitée dans un monde souterrain mystérieux. Arrivant dans un village, elle rencontre un garçon goblin Chaley. Il se trompe en la prenant pour le légendaire Vaillant Oiseau Sans Combat et la charge de sauver le peuple gobelin du méchant Empereur Noir. Bien qu'elle sache qu'elle n'est pas ce héro légendaire, Coco décide ses nouveaux amis. Rintaro is one of Japan's leading animating directors and a frequent collaborator of Madhouse Studio.
RINTARO
Working in animation since 1958, Rintaro has written and directed several high profile animated features, most famously the legendary Galaxy Express 999 (1979) and Metropolis (2001).
Figure proéminente du domaine du film d'animation au Japon, dans lequel il œuvre depuis 1958, Rintaro est bien connu pour son film d'animation devenu légendaire Galaxy Express 999 et plusieurs autres dont Neo Tokyo et Metropolis.