I WISH
DIRECTED BY HIROKAZU KOREEDA, KOREA, 2011
Drama – 127min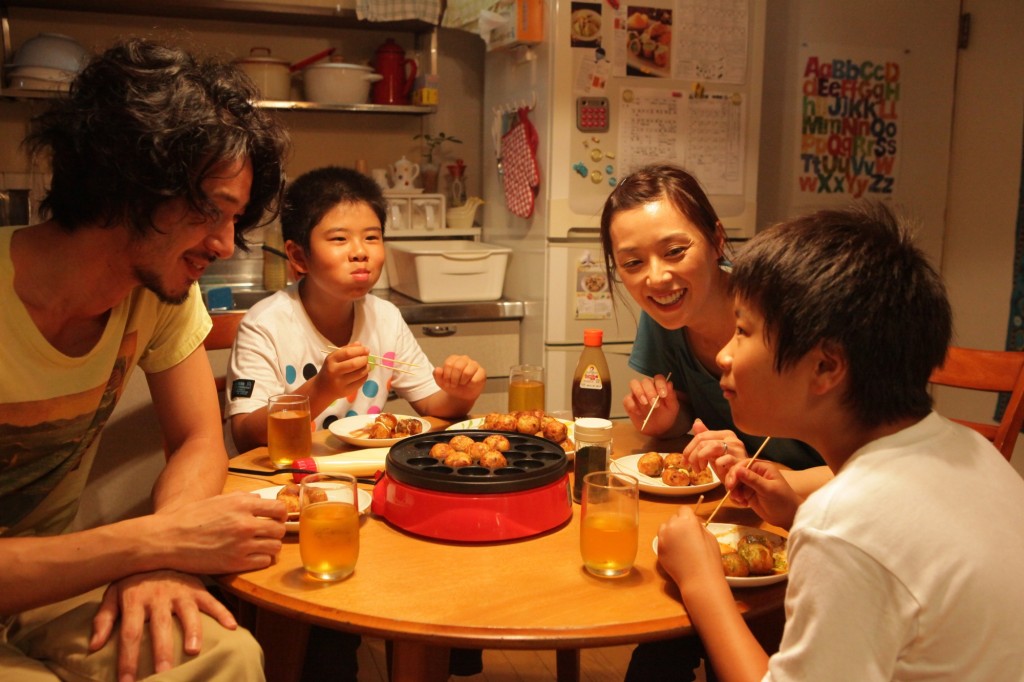 It is said that if you stand at the exact spot where two trains cross each other's path, your wish will come true. Koichi (Koki Maeda), a sixth grade student living with his mother and grandparents in small-town Japan, hears this rumour and believes it may be the answer to his prayers. Koichi's wish is to reunite his family, which has been torn apart by the divorce of his parents. Nominated for Best Newcomer at the 2012 Asian Film Awards, I Wish follows Koichi as he scrambles to prepare for the "miracle project," weaving a story about the hope, innocence, and determination of one child whose most earnest desire is to see his family united again.
Deux frères sont séparés à cause du divorce de leurs parents. L'ainé des deux frères, Koichi (Maeda Koki), vit avec sa mère pendant que le plus jeune frère, Ryunosuke (MaedaOhshiro), vit avec son père. Un jour Koichi entend parler de l'ouverture d'une nouvelle ligne Kyushu shinkensen qui relierai Kagoshima et Hakata. La rumeur court que le jour de l'ouverture de la ligne, au croisement du Tsubane allant vers le sud et du Sakura allant vers le nord, un miracle se produirait, une immense quantité d'énergie surviendrait et réaliserait nos rêves. Koichi prévient Ryunosuke et chacun de leur côté décident de se préparer pour le grand départ. À la croisée des chemins, les deux frères n'ont alors aucune idée du miracle qui est sur le point de se produire et l'effet qu'il aura sur eux et sur leur monde.
HIROKAZU KOREEDA
Born in 1962 in Tokyo, Japan, Hirokazu Koreeda graduated from Waseda University to work as an assistant director on television documentaries. His directorial debut was the result of sneaking off-set to shoot his own documentary, Lessons from a Calf (1991). Since then, Koreeda has won numerous awards internationally. He is perhaps best known in North-America for his heartbreaking drama Nobody Knows.
Né en 1962 à Tokyo, Japon, Hirokazu Koreeda est diplômé de l'Université de Waseda et commença à travailler comme assistant réalisateur sur des documentaires tournés pour la télévision. Ses débuts en tant que réalisateur se firent alors qu'il se glissait furtivement hors des studios pour tourner son propre documentaire Lessons from a Calf (1991). Depuis, Koreeda a remporté de nombreux prix sur la scène internationale. Il est peut-être mieux connu en Amérique du Nord pour son drame déchirant Nobody Knows.