- First Weekend -
Opening Gala
Smartphone Mentorship with Christos Sourligas, Asias Diasporas on Screen Panel Discussion: Sora Olah, Karen Cho, Marc Smolowitz, Christos Sourligas, Jonathan Ng
Marc Smolowitz and Nicolas Rossi, director and director of photography from The Power of Two (San Francisco)
Alex Pauk & Alexina Louie, composers from Pearls of the Far East (from Toronto)
Thai Hoa Le, actor from Pearls of the Far East (from Montreal, now based in Vancouver)
Jean Mercier, producer from Pearls of the Far East (Montreal)
Pearls of the far east
sold out both screening rooms at the NFB ONF CineRobotheque
- Second Weekend -
Special Guests Included
Joon Yang Kim, Spotlight on Animation curator (S Korea)
Mingu Kim, director from A Drummer's Passion (Toronto)
Shasha Nakhai, Rich Williamson, directors from A Sugar Bowl (Toronto?)
Nicole Rogers, producer from A Sugar Bowl
Jury Members: Christos Sourligas, Bob Benedetti, Zhimin Hu, Peter Rist, Karen Cho and Denis Vaillancourt
Alex Pauk and Alexina Louie (second screening of Pearls)
Eisha Marjara, director from House for Sale (Montreal)—Quebecois Special
Igor Simmonet, director from Asuko's Legend (Montreal)—Quebecois Special
Vincent Toi, director from Our Subject is Hair (Montreal)—Quebecois Special
Tashi Wengyal, director from An Endangered Culture (Montreal)—Quebecois Special
Subtitle goes here
SMARTPHONE FILM CHALLENGE—10 videos were screened at the SAT, winners were Manuel Roumer (cine asie prize), Radu Juster (videographe prize) and Felipe Correa Guillardo (premium sound prize)
NATIONAL VIDEO PORTRAIT—Winners were Vincent Toi (videographe award), Paul Tom (Premium Sound award) and Pascale Huynh (Hotel Zero 1 prize)
ARTISTS TALK ON ANIMATION—with Joon Yang Kim, Alison Loader, Jonathan Ng and Masoud Raouf
KPOP! DANCE & FASHION SHOW—Hosted by Youtube star Shimmycocopuffsss and Sora Olah. Runway collection donated by Samuel Dong with beauty art direction by Fang Image Studios. Performances from Inho Kim & the Comrades , The Funky Kids and Irratik. KPOP Dance Battle organized by Chayma from the Kpop Fan Cafe Montreal
GRANT WRITING WORKSHOP BY CANADA COUNCIL FOR THE ARTS—Shuni Tsou, Janet Lumb, Paul Thinel, Media Arts Section Program Officer—workshop targeted towards emerging media artists
QUEBECOIS SPECIAL SHORTS—Q&A with all directors
CLOSING CEREMONY—prizes awarded, closing speech from festival director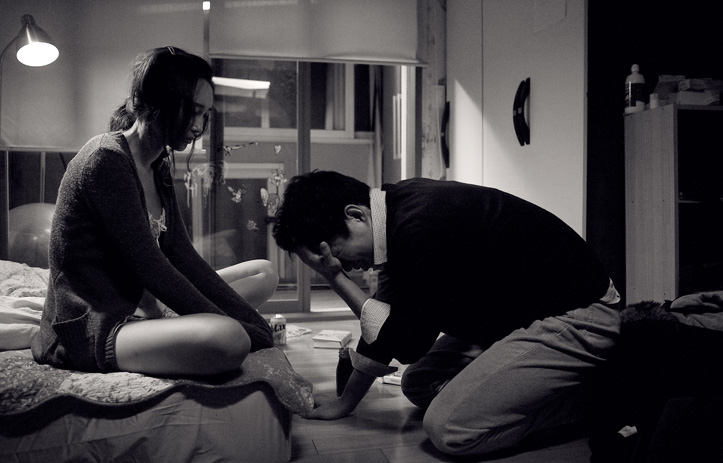 Acknowledgments
Thank you all our sponsors, especially the support from Canada Council of the Arts, Ville de Montreal and the Korean Culture Service. A HUGE thank you to Michèle Cantin and the staff at Hotel Zero 1, Jean-François Lamarche at everyone at Cinéma du Parc, Luce Gonthier and the staff at the ONF NFB CinéRobothèque, everyone who helped us at the SAT and of course Cinematheque Quebecoise. We also want to thank our communications and media sponsors; Boris Chassagne at Radio Canada International who is a huge support of our Smartphone Film Challenge, IXION Communications and Sinoquebec and the Korean Weekly for reaching out our Asian communities.
AmérAsia definitely couldn't have happened without the support of our valuable industry sponsors; we would like to thank Denis Vaillancourt and Fortner Anderson at Videographe, Steve Gurmann at Premium Sound, Mila Aung-Thwin and Daniel Cross at Eyesteel Film, Michael Bouyak at Filmswelike, Nathaniel Warsh at 108 Media and everyone at Metropole Films.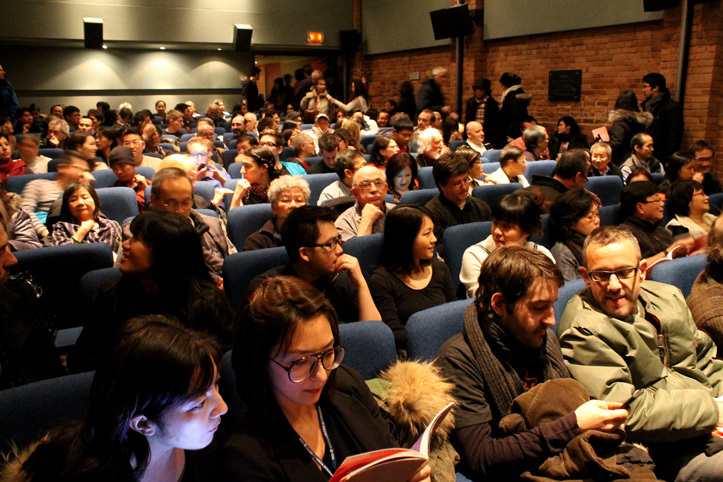 Finally, we would like to thank our valuable collaborators and local sponsors, without whom, the festival could not have taken off; a special thanks to Fang Fang at Fang Image Studios and Samuel Dong and his accomodating staff; here are some serious real Asian talent!
Thank you to: Boreael, Nongshim, Shirley and her staff at Magic Idea Bubble Tea, Min Soon Jung, Qing Hua Dumplings, Restaurant 5000 Ans, Jean Vius, Otakuthon, Toronto Reel Asian Film Festival, STudio Bizz, Trdmrk, Beats from the East Media, Languages Montreal, Acces Asie and our performers of KPOP! our models Diandra, Lianne, Kristin, Lotte and Dayna, the spectacular IRRATIK and the crew at BluPrin Crut; TL and Steve, the awesome Funky Kids, Inho Kim and the Comrades, Chayma and the KPOP! dance battlers and last but not least, our amazing host; Shimmycocopuffsss!
That wraps up AmérAsia this year,
see you at the 4th edition in 2013!!!