This Saturday AmerAsia offers families an exciting afternoon of animated films the whole family will love! Screening at Cinema du Parc as part of the festival's Spotlight on Animation are Yona Yona Penguin at 3:00pm (subtitles in French) and Roadside Romeo at 5:00pm (subtitles in English).
The latest animated film by the veteran Japanese animator Rintaro, acclaimed for the legendary Galaxy Express 999 (1979) and Metropolis (2001), Yona Yona Penguin tells the story of a young girl named Coco, who dresses up in a penguin costume with the hope of one day being able to fly. One night, Coco is invited to a mysterious subterranean world. Arriving at a village, she meets a goblin boy named Chaley. He mistakes her for the Valiant Flightless Bird of Legend and enlists her help to save the goblins from the evil Emperor of Darkness. Although she knows she is not the legendary hero, Coco decides to help Chaley and her new friends.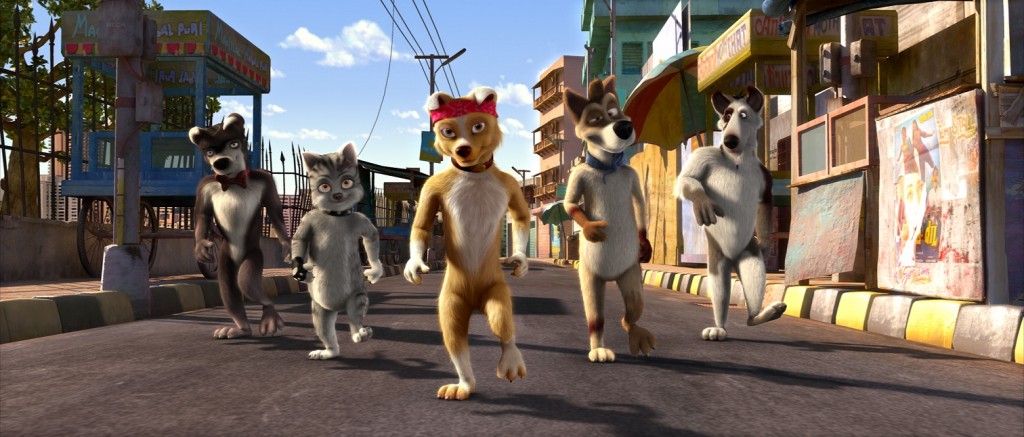 Roadside Romeo, also screening that day, is a brand new animated film from India, a Bollywood romance comedy featuring a cast of lovable canine protagonists! Romeo is now just a stray dog after his rich owner family migrated to London, but he still has the gift of gab and a good sense of style. One day, making friends with four tough-looking but funny fellows, he opens a hairdressing salon with them. His new fortune is threatened by the gang leader Charlie Anna who is the real controller of the local economy. On the other hand, Romeo falls in love with a beautiful dancer Laila, who Charlie has had an unrequited love for. This is a Bollywood-style canine fantasy full of songs, but unlike Bella Notte.